the best
professional
care for
your hair, skin & nails
HAIR 
CUTTING 
Professional
Hair
Colouring
Professional
Hair
Styling
Professional
Beauty
Make Up
Professional
Individual
Approach
To the choice
Of Your Style
Providing excellence in all services is what guests have come to expect at Fresh Salon and Spa. The many services offered are to enhance and simplify your busy life. Our warm and friendly vibe is felt by all who come to experience the Fresh difference. Your look is our passion! Let our team of trained professionals help create the best You possible.
We've partnered with Redken 5th Avenue, Repechage, SpaRitual, Footlogix, Clarisonic, and Olaplex to provide great beauty products with great results
Professional Team
Of Stylists
At Fresh Salon and Spa we offer a level system. This system is based on the service providers industry experience and client demand.
Looking to treat that special someone to a day at the Salon or Spa? Can't find a gift for the person who has everything?
Fresh Salon's Special Offer
$69.95 Mani Pedi promo (2 hours of service.) Expires November 30th. Promotion Expired!
Gallery Of Photos
Our Works
The Best Offers
Our Salon
Our Professional Team
Of Stylists
Professional Hair Stylist
Becky continues to be a vital presence at Fresh since 1996. Growing up in the industry she has developed a keen awareness to detail and is invaluable to her guests and the team at Fresh. Years of education as well as her Redken Colour Certification assist her in training new associates as part of our associate program. Her love of the industry, Fresh and people is evident when you see her interacting with her long standing guest relationships.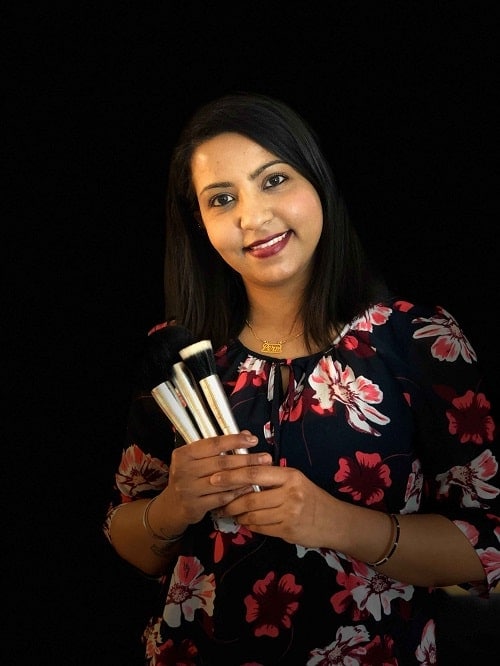 Raman is a welcome addition to the Fresh Spa. Trained in India Raman has launched exciting and new services to our Spa. Threading facial hair removal, henna tattooing and Indian Scalp massage are now available on the Fresh Salon Menu. Raman enjoys all Spa services and her guests give rave reviews about her facials and massage.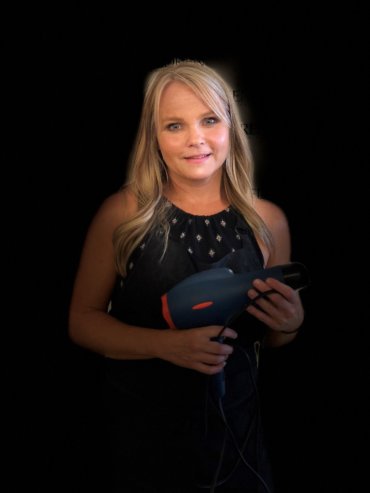 Mandy joined the Fresh team in 2015 from a salon in Elmira. Attending many advanced courses, Mandy is proficient in cutting, colouring and styling including formal styling. Her accommodating nature and the smile on her face lets everyone know that "hair styling is the only thing she has ever wanted to do". Mandy's loyal guests are a testament to her love of the industry.
Trina Joined fresh in 2015 after completing Esthetics training at Gina's College. Completing many advances courses, Trina is adept at all Fresh Spa services including eyelash extensions. Her reliability, pleasant manner and high standards in services are evident in her satisfied and happy guests. As a team member, stylists can count on Trina to fit in a waxing service, while the colour is processing.
Rachel has joined the Fresh team as a licensed stylist. Rachel completed her apprenticeship in an Elmira salon after training at La Luma Academy. Her effervescent disposition and her passion for hair styling is evident. Rachel's guests can expect her to stay current of all the new trends by her attendance at advanced education.

Hannah first graced Fresh salon as a customer and then a co-op student. We immediately hired her after completing her hair styling program at Gina's College. She believes in education and has completed three advanced Redken classes. Hannah is progressing rapidly in her career due to her passion for hair styling as well as " tuning in" communication style. With a keen awareness to the needs of others she is a growing a large following at Fresh.
Nicola arrived at Fresh, while still training for hair styling at Gina's College. Eager to learn, coupled with her "Zen" energy, she completed three advanced Redken courses. This has given Nicola an edge to developing a loyal guest following. "The Right Occupation" comes to mind, when Nicola is cutting, colouring and styling. She loves the extra finishing touches, when formal styling. Exceeding her guests expectations.
Maura joined the fresh team in December of 2017, after gaining valuable knowledge from two other spa's in Guelph. Her quick nature and passion for esthetics make her the perfect fit for the Fresh Spa.
Completion of many advanced courses, shows a thirst for knowledge. Maura's willingness to please is one reason her guests love her and want to see her again and again.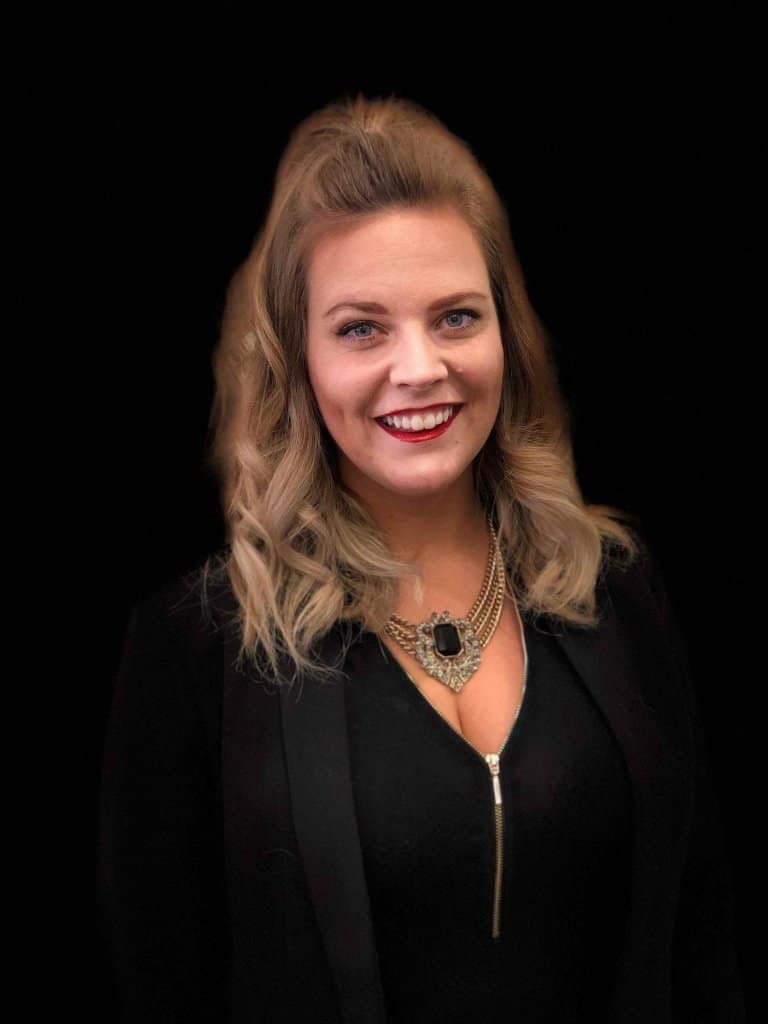 Danielle is the next rising star in Fresh' Esthetic department. She is currently enrolled at Gina's Advanced College of Esthetics. Her passion and love of creating with makeup have led her to pursue her career in Esthetics. Currently, you can find Danielle in the salon at the Fresh Front Desk and will recognize her by her upbeat and bubbly demeanour.
David came to Fresh in 1997, from a busy career in Brampton, where he was a Redken educator, when not working in his salon. He partnered with Holly in 2009 with the inception and new location of the Fresh Salon and Spa. His years in the industry are evident when he is with his guests, but he is always looking to learn. David not only colours, cuts and styles, he is also the facilitator of the Wellness Services here at Fresh.
Holly's opened in December of 1986. The full day spa services coupled with the salon gives Fresh the ability to be the "go to place" in Guelph for all beauty needs. The services offered at Fresh and seeing the service providers grow, is her reason to smile. Her love of the Fresh team, the wonderful 30-year guests, and the new guests let her know her efforts are rewarding.

Excellent service. Friendly staff. A wide variety of products
Love this Salon and my stylist! Very reasonably priced and great service. I have been going here for 2 years, even though I moved cities. And I will keep going back. Very happy customer.
They're great about accommodating my unpredictable schedule! The prices are good, the staff is lovely and a great selection of services!
Latest Event & News
Our Works
Show off your back this summer, with our Back Facial. Go backless for Proms, Weddings and Beach Days This ½…
Waxing is one of the best and frequently used methods to remove unwanted hair from the body. Waxing regularly is…
For a natural, golden sun-kissed look many Hollywood stars get ready for the award shows with a professional spray tan…
Hollys has been in business since 1986. August of 2009 was the transformation from Hollys Hair Colour and Design Systems Salon to Fresh Salon and Spa By Hollys. In this location, we are pleased to offer a full day spa and Medi spa services in addition to our exceptional and extensive hair services. The team at Fresh welcomes you to experience the Fresh difference.
Fresh Salon & Spa by Hollys
170 Silvercreek Pkwy N,
Guelph, ON N1H 7P7, Canada
Monday
10:00 am – 7:00 pm
Tuesday-Thursday
9:00 am – 8:00 pm
Friday
9:00 am – 6:00 pm
Saturday
8:30 am – 4:30 pm
Sunday
Closed